In order to best help you visualize your goals, we have a goal tracker on the Training page.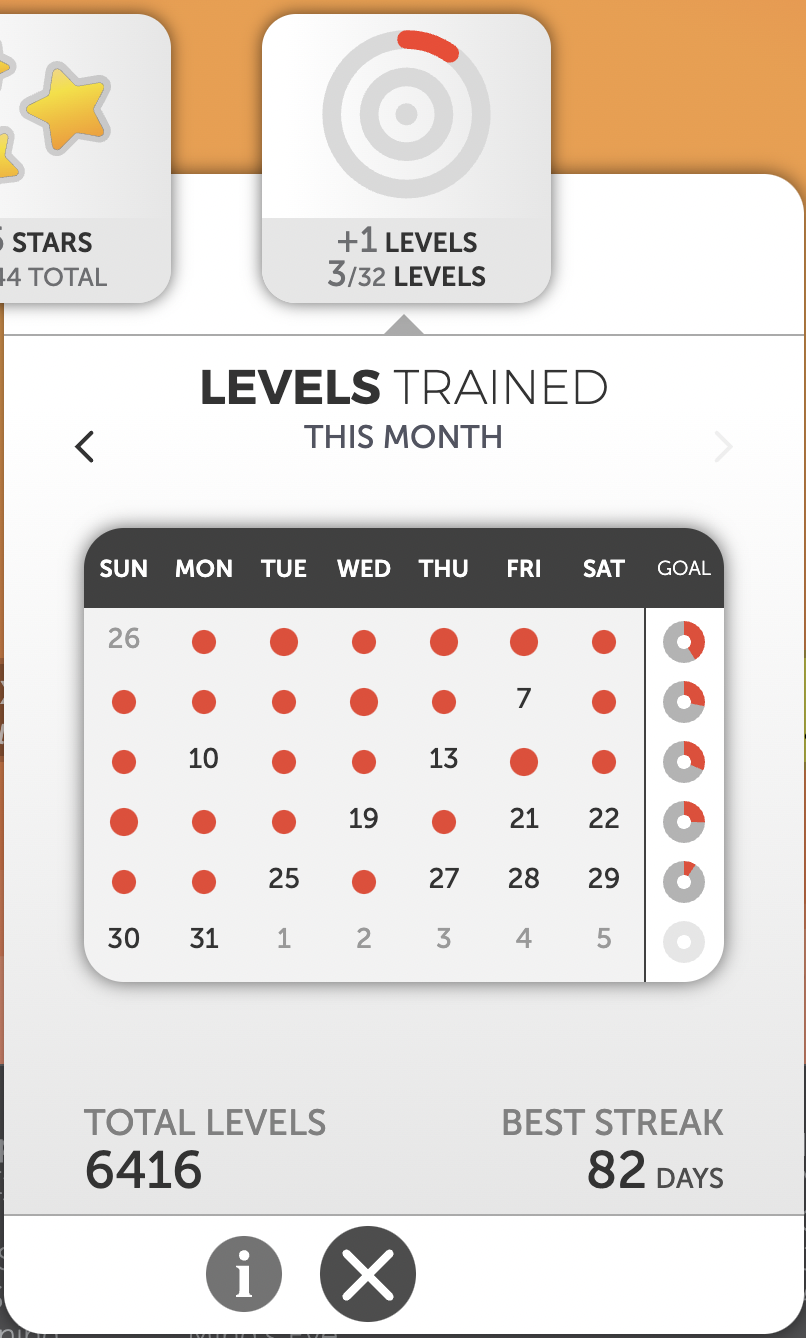 In the example above, the user has added one completed level today and completed 3 out of 32 levels that they have set in their weekly goals. This weekly goal tracker will automatically update with how many levels you've completed. "Total Levels" refers to the total number of levels completed across the user's entire training history in BrainHQ. "Best Streak" refers to the longest stretch of consecutive days trained.
To change the levels in your weekly goal, click your name in the upper right corner of the page, then click "Goals" in the menu that appears. This will bring up the following panel:
Click the
or
icons to raise or lower the number of levels in your weekly goal.