This article will cover basic information about subscriptions for small groups, including:
NOTE: This is the legacy version of our Group Portal. A legacy group can no longer be created. Additionally, current legacy groups will be migrated to the new group format soon. These articles are to support existing legacy groups until they have been migrated to the new version.
For information about purchasing licenses for a group, please refer to this article.
Start by going to the group portal page at portal.brainhq.com and logging into a group administrator account.
Viewing Subscription Details
At the top of the group portal page it will list how many users are in the group, and how many licenses are available. In the example below, the group has access to 6 total licenses and 5 are currently available to apply to accounts.

Click on "subscription details" for further information. A prompt will appear and display the subscription information for the group.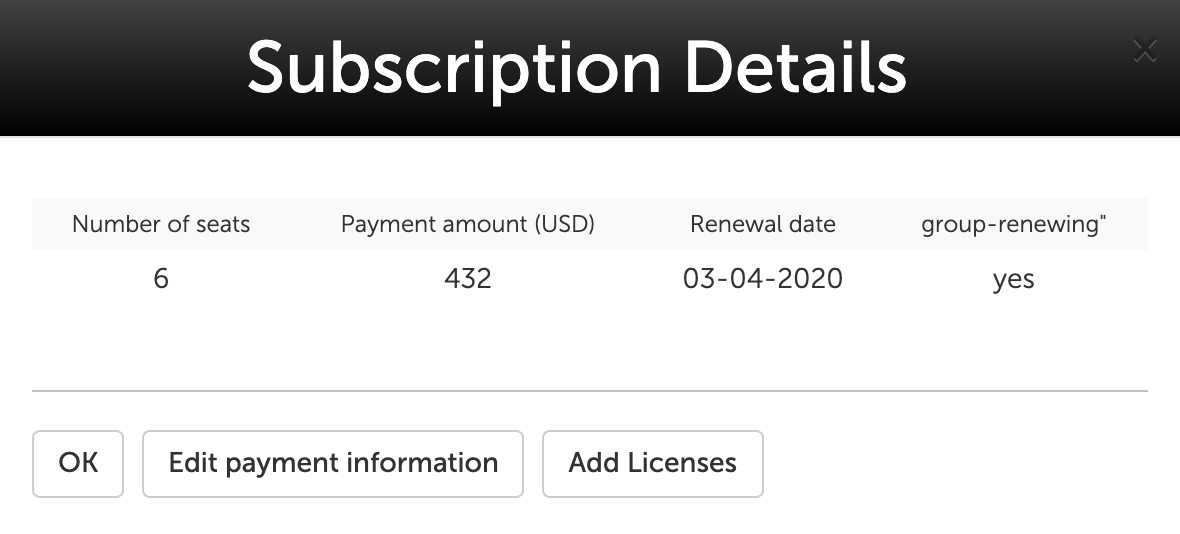 Number of seats how many licenses have been purchased for the group
Payment amount (USD) how much those licenses cost
Renewal date date that licenses will be automatically renewed or expired (if cancelled)
Group-renewing if "yes" then the licenses are set to renew; if "no" then the subscription has been canceled and those licenses will expire on the renewal date
Administrators are also able to update the payment method on file through the Subscription Details page. To do so, click on the "edit payment information" button and a new billing form can be filled out.
Managing Group Subscriptions
Since licenses are good for one year from the purchase date, anytime additional licenses are purchased this creates a new subscription. If all of the licenses are purchased at one time then one subscription is created (as in the previous example). If licenses are purchased throughout the year then several subscriptions can be created. For example: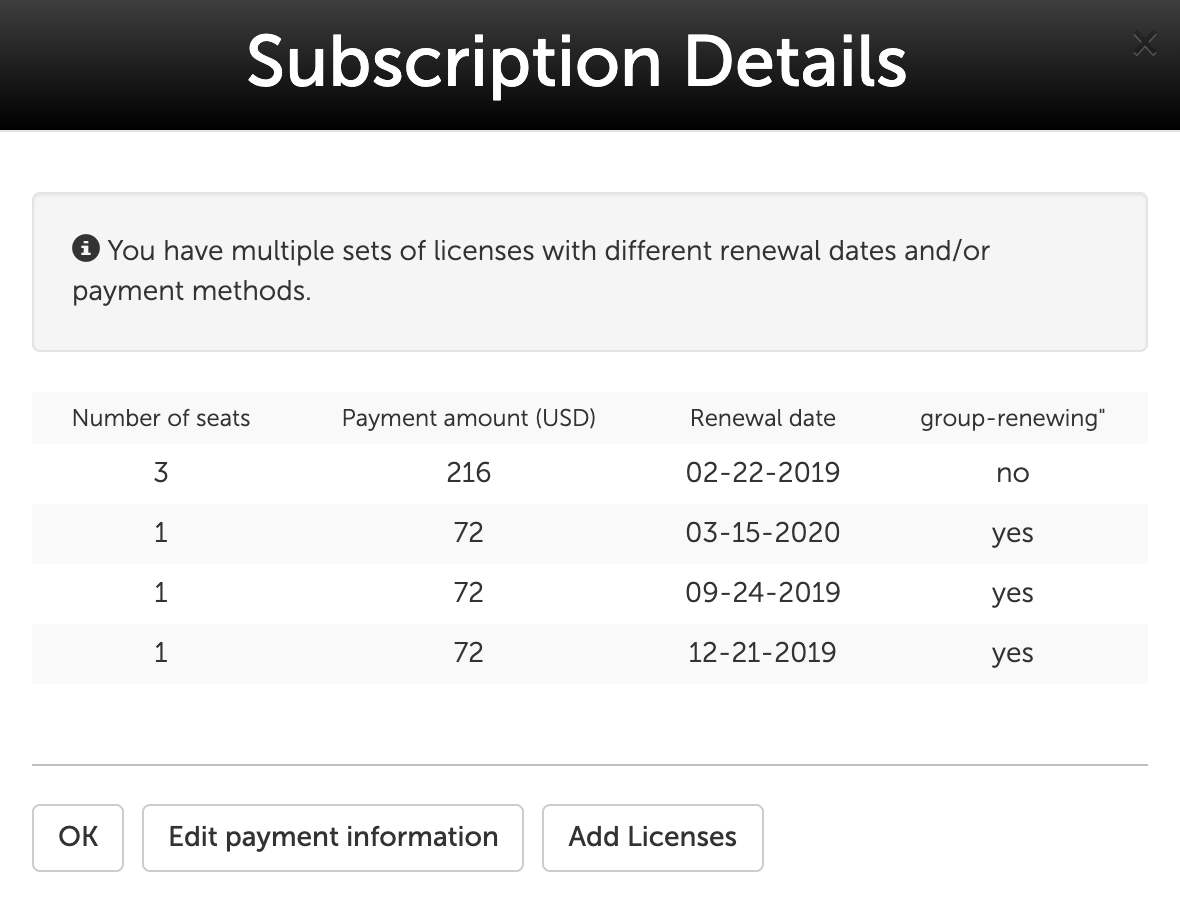 Each row represents a separate subscription.
Every subscription is set to automatically renew every year by default. The administrator that purchased the licenses will be sent a renewal notice one month in advance of the renewal date. If an administrator would like to make changes to their subscription they will need to contact our Customer Delight team. This includes canceling a subscription (removing the automatic renewal), and adjusting the amount of licenses to be renewed.